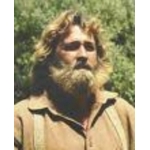 On Air:
MON–FRI:
7:00 PM–12:00 AM
Me, huh? Nothing real exciting. The beach, the Rocky Mountains, family, baseball and classic rock. All loud and important to me. I hope I am aging as well as this great music we play. It's amazing how I enjoy and appreciate the music even more today.
Favorite WIND-FM moment?
Tomorrow, I'll still be employed.
First rock concert?
Doors (I was very, very young)
Your best rock and roll moment?
Meeting Johnny Cougar (Before he became Mellencamp)
First rock vinyl? Neil Young
First rock 8-track? Moody blues
First rock Cassette? ELO
First rock CD? Bruce Springsteen
---
Images